The fashion gods have decreed that the season's "key trend in ready-to-wear" is a mysterious fabric known as technical velvet. Not velvet—technical velvet. What does this mean? Velvet that's not quite like the velvet we've known or seen before, yet still manages to meet the definition of velvet by its broadest definition? Oh, so many questions. "Technical Velvet has been around for years and used in performance wear for dance, ballet, and gymnastics." What? Well, I guess that makes me a little less grossed out that you people are making yoga pants out of it—though it still sounds a little . . . toasty for yoga.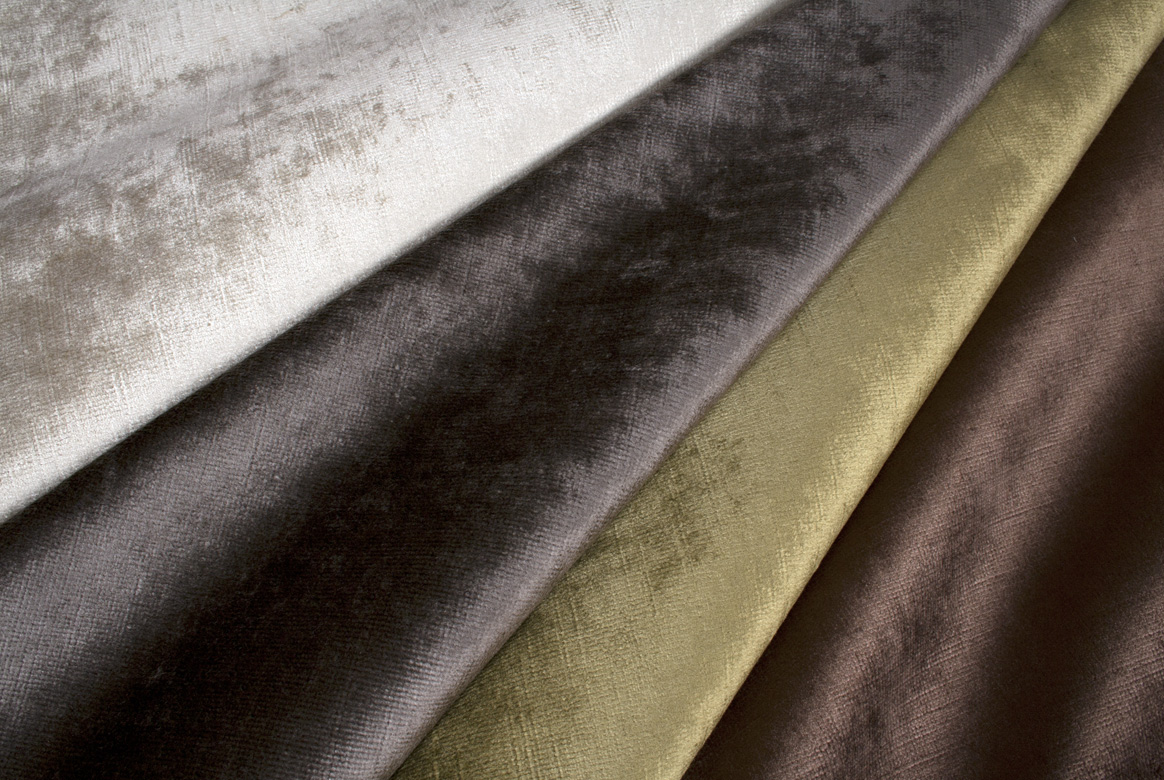 What is Technical Velvet?
Technical velvet is an engineered form of velvet designed by the textile industry for special uses. It was first developed for the theater and ballet, where they needed a form of velvet for costumes that would stretch and resist tearing. Technical velvet has functionality for athletic purposes that are similar to that of spandex in its two way stretch but it has a more dressed up, glamorous look. The velvet is thick and opaque enough to provide full coverage everywhere, even when bending over, resisting the see-through problems of some spandex brands. Enough about the resist see-through problems. The pants are so opaque, in fact, that they offer UV protection at an SPF of 50.
At present there is only one brand offering a yoga line made in Technical Velvet, though more are probably on the way. The London company, SukiShufu, released a Technical Velvet collection this winter including leggings, crop tops, bandeaus, and tanks. SukiShufu's web copy touts the fact that the Lycra in their Technical Velvet absorbs sweat as if this were a positive feature, which confused me initially. I soon realized that it was a good thing because sweat absorption allows for it to be pulled off and away from the skin, so that it might then evaporate off the body completely.
Technical Velvet Testing
Technical Velvet leggings rated well fashionably, and adherents of the brand are all over Instagram. A pair of the company's leatherback leggings appear in the poster for La La Land. Yogis report they work okay for practicing yoga, but there is some question as to whether they might be better off in a pair of regular poly-spandex leggings
. For racer back tops, the velvet tops seem to work fine, supportive and cool. Most of the references I see to the brand making the velvet wear are to their pleather leggings, rather than their velvet ones, but perhaps that's a comment on the weather and not the fashion.
These velvet pieces are about two to three times as expensive as the already expensive yoga brands, but the brand is manufacturing them in London with British labor, which adds to the cost. (They want to avoid overseas labor.) Should you use technical velvet for your yoga wear? I would say this is more of a fashion athleisure choice, rather than an actual yoga choice, but if you've got the extra cash, why not?